Need Reasons To Take School Ski Trip To USA? Here's 11!
There is no arguing that the USA is home to some of the most incredible cities, skiing conditions and resorts in world....
Both West and East coasts of this vast country boast some of the biggest snowfalls of the ski season and are well set up to look after UK school groups on their ski adventures.
There's nothing quite like flying into a major US city and then hopping on a transfer out into the American mountains, being able to almost feel the winter winds in your hair already!
As IF you need them, here are 11 reasons to take your next school ski group to North America and the gorgeous pistes and resorts it has to offer…
1) Stopover cities!
Love NYC, Boston or San Fran? As you'll need to fly in and out of one of these iconic cities, you can have a stopover night and catch a ball game, visit famous landmarks or experience a broadway show.
2) Winter always comes
With some resorts in Colorado reaching up to 392 inches of snow in a year and 380 inches in New York state the whole country's ski resorts see a good level of conditions for some amazing skiing.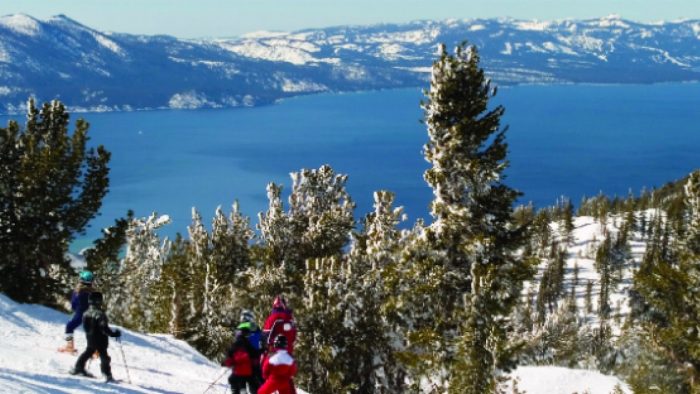 3) Howdy y'all!
Unless you're looking for language immersion for your students (and maybe your fellow teachers!) then the US is a great option because there are no linguistic hurdles to jump over. Communication is so much easier for your group ski fit, boot changing, meals etc.
4) Newer resorts
Because America is so much younger than the rest of the skiing world, it's resorts are newer and have been maintained to an incredibly high level.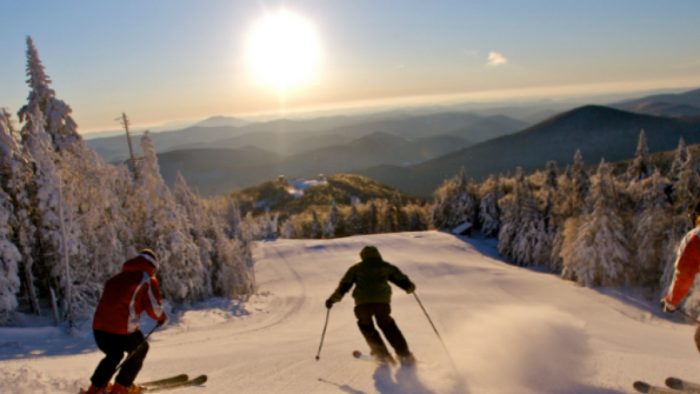 5) English speaking ski instructors
This is such an important benefit to skiing with children and students abroad. Being able to understand and explain proper instruction and feedback means the maximum is taken from their classes and improvement throughout the week is faster.
6) Great for fussy eaters
European cuisine doesn't always go down a treat with those who are, shall we say, 'more decerning eaters' on school trips! Being the land of the burger, there is always something to keep everyone happy at meal times and American resorts are always keen to offer amazing customer service.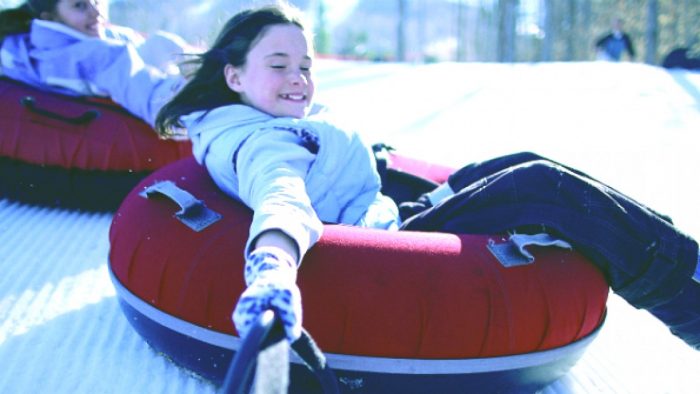 7) Simple pleasures
I went on a school ski trip in March 2017 as their rep and the Americans really know how to host. The hotels are very comfortable and the service is amazinly helpful and friendly. With SkiBound, we know the little things make a huge difference. After a big day zooming down the slopes you really need somewhere comfy to retire to!
8) Reach new heights
Denver, Colorado is 1,655m above sea level and therefore higher than most European ski resorts basecamps! The views are breathtaking and so is the way down. Many of the greatest and highest resorts in the world are located in the American mountain regions.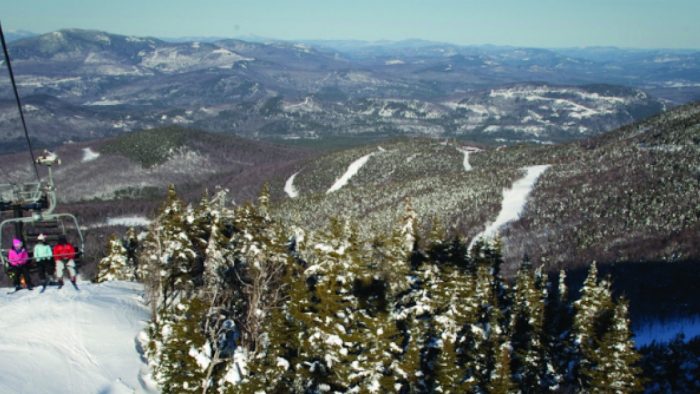 9) Queues
Obviously this can depend on the time of season you go. During school half term and winter holidays some resorts will be busier but, even then, the absolutly massive ski areas seem to spread skiers and boarders out. When skiing in Winter Park over the Easter break this year, the school group and I never had to queue longer than 3 or 4 minutes to get on a lift!
10) Making new friends
Ski lifts are a fantastic place for you and your students to get to know the locals and out-of-towners. The folk in America are so friendly and you'll often get a few good tips on what slopes are particularly worth a visit from those who frequent the resort. You'll always have someone to have a good chat with on the way to the top and if they're local they'll even give you some advice on where the best areas are in the resort that day!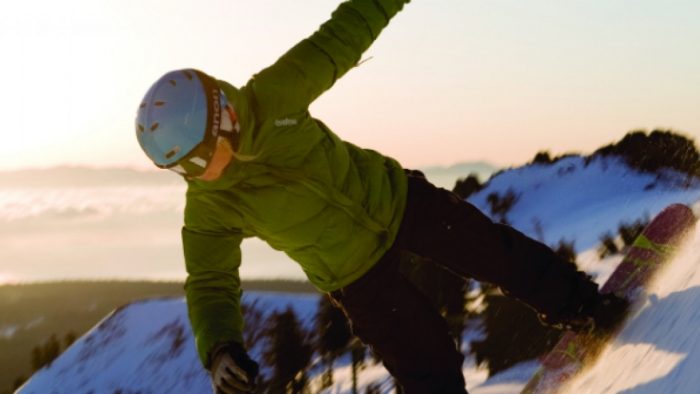 11) Location tracking
A lot of U.S resorts now have GPS trackers for each student and, apart from the obvious enhancement to safety, parents at home can log on to see where their child is skiing that day. It makes them feel involved and informed. We understand that that's a really vital part to the peace of mind on any trip abroad with young students.
Have you been skiing in the U.S? Did you prefer it to Europe? Let us know what you think by commenting below…
Looking for your next trip?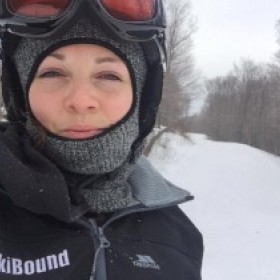 Rachel Finch
Rachel has been ski repping for SkiBound for 7 years and her favorite resorts are Bardonecchia in Italy and Winter Park in Colorado.
Rachel works as SkiBounds Digital Marketing Manager and is passionate about filling our website with useful and helpful information for teachers taking ski trips.