Safety
Going above and beyond the standards required by our awarded accreditations, the health and safety of all who join our SkiBound ski trips are of top priority.
As you would expect from a ski tour operator with over 30 years of experience, each ski trip is underpinned by a comprehensive approach to health and safety. We understand our legal and moral obligation to look after the health and safety of everyone on our tours and the importance of providing a systematic approach to implementing our Safety Management System.
SkiBound is recognised by the School Travel Forum (STF) as a full member and is accredited with the Learning Outside the Classroom (LOtC) Quality Badge. Our high standards of care and responsibility exceed requirements set by our accreditors and we continue to ensure our expectations are met in every operational field we require. From accommodation and transport to our ski schools and après-ski activities, our SkiBound team are constantly seeking out the best for your school group.
Safety Management System (SMS)
We assess each component of a ski tour individually, which includes going beyond assessing the adventure factor to ensure risks can be managed effectively. In doing so, we look at how we can enhance the original experience whilst remaining as safe as possible. Our Safety Management System is structured around the recognised Plan, Do, Check, Act cycle. This is reinforced by our annual assessment carried out by an STF-appointed independent authority. To support our own SMS, we also carry out internal regular reviews of our health and safety procedures.
View our Safety Management System (SMS)
Pre-tour support
Prior to departing on your ski trip, you will be provided with safety information detailing the practical measures that need to be taken during your tour. For Party Leaders seeking to visit their destination prior to their school ski trip in order to complete risk assessments, SkiBound can provide Inspection Visits (IVs). This will consist of 2 nights' half-board accommodation, one-day ski pass, and ski hire for the Party Leader. Your Regional Account Manager can run through options for an Inspection Visit.
Training
At SkiBound, we believe our ski trips can play an important part in a young person's education. We also understand there are health and safety considerations associated with taking young people on school trips, and that's why we take the safety of our groups seriously. All of our team have had specific training for their roles as part of your visits, we have also looked into the training recommendations for schools as set out in OEAP National Guidance, DfE Guidance and current best practice. We, therefore, recommend schools attend/complete Snowsport Visits Specific Training. This can be undertaken with EVOLVE Advice.
Emergency procedures
We have an Incident Management Plan in place to support us in all cases of accidents, incidents and emergency situations. This is maintained and regularly tested to ensure good practice and includes arrangements for responses to an incident 24 hours a day. All accidents and incident reports are kept complete for review of all levels of incidents.
Travel Aware
The Foreign, Commonwealth & Development Office and National Travel Health Network and Centre have up-to-date advice on staying safe and healthy abroad. Learn more about safety whilst travelling by visiting our Travel Aware page.
Child Protection Policy
In addition to our Safety Management System, SkiBound also has a thorough Child Protection Policy in place. The welfare of every child is of paramount importance regardless of whether they are tourists or local children.
We therefore work to:
Provide protection to all children from harm safeguard all children, whatever their age, culture, disability, gender, language, racial origin, religious beliefs and/or sexual identity from abuse
Ensure all suspicions and allegations of abuse will be taken seriously and responded to swiftly and appropriately
Guide all staff (paid/unpaid) working with students in their responsibility to report concerns to the appropriate officer
Financial security
SkiBound have public liability insurance up to £10,000,000 and are a member of the Federation of Tour Operators (FTO). Party Leaders can rest assured all of our tours are fully bonded by ABTA and ATOL, protecting your group against unforeseen events. All the flight-inclusive trips on this website are financially protected by the ALOT scheme. When you pay you will be supplied with an ATOL certificate. Please ask for it and check to ensure that everything you booked (flights, hotels and other services) is listed on it. Please see our booking conditions for more information about financial protection and the ATOL Certificate, go to: www.caa.co.uk.
Those travelling with SkiBound are required to hold valid and adequate (including winter sports coverage) travel insurance, which we can provide through Endsleigh Insurance.
If you would like to find out more about how we can help you organise your next school ski trip, please contact the SkiBound team on 01273 244 570.

Risk Assessment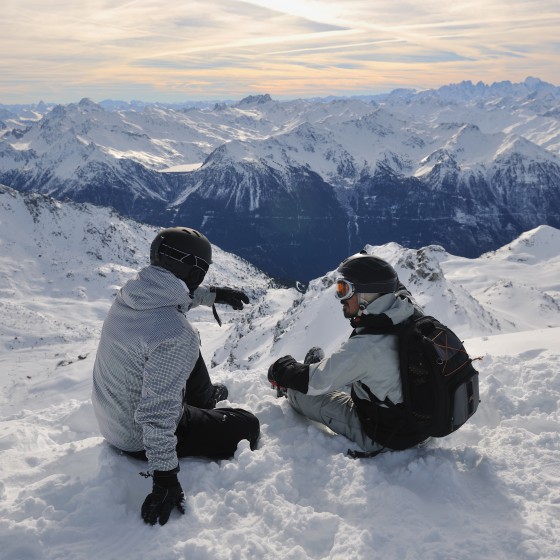 Browse Our Brochure At Your Convenience
Check out the whole range of resorts available with our online brochure.