3 impressive lessons students learn on school ski trips
A rich opportunity for children to learn and grow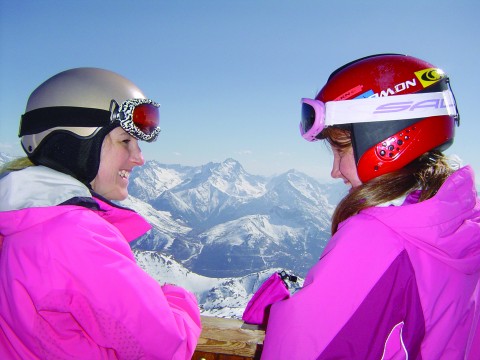 School ski trips are more than they can seem at first. They're a rich opportuntiy for important life lessons to be learned and a world of self discovery for students and young learners.
Here's just a few lessons a week on the slopes can teach...
1. Independence
One of the most important lessons on a school trip of any kind is the lesson of relying on oneself. Some of the children in your group will have never been away from home for any extended time and, depending on their ages, most won't have been abroad without their families.
This can be a huge challenge for children and an incredibly exciting prospect for other. As their teacher, there are a number of things you can do to encourage them to build on their independence (which will help you out if they can put this into practice on the actual ski trip!)
Try talking to your trip sign ups about what your expectations are of their behaviour and problem solving skills. How do you want to see them using their initiative and what possible situations can they anticipate in which they'll need to exercise their independence?
Letting the kids know what's expected of them and what their limits are well before the trip will set the boundaries for using this exciting time as a opportunity to increase their sense of self reliance.
2. Social Skills on the Slopes
We learn a lot about ourselves and others from being in challenging situations. The same is true for young learners in our schools.
Ski trips can be a rich time of developing social skills in these kind of situations. Facing physical and emotional challenges away from home means young learners look to their peers and teachers for guidance and support. It also means that they're being relied upon and asked for support themselves which nurtures and enriches social relationships.
Strong bonds of friendship are made on trips away from home and with ski trips this can be even more intense because of the nature of the activities on the trips. Encourage this by supporting these new and flourishing relationships post-trip by getting your students to reminisce about what it was like while they create social media posts for the school's Twitter or Instagram accounts or organise a talk during a school assembly about what they learned on their ski trip.
3. Limitations and strengths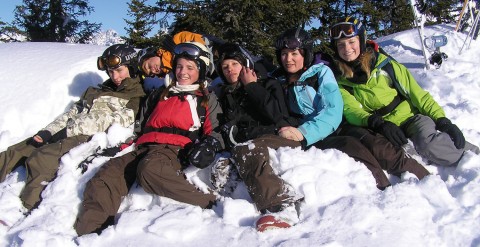 We mentioned the challenges of school skiing trips in our last point. The physical challenge of skiing for the first time or honing some already gnarly snow skills can be quite demanding.
Children on ski trips learn their limits, they learn when to push themselves and when they have pushed themselves too far or not enough! As teachers, it's really important to understand when a student really has had enough and when it's appropriate to encourage them to try again or try harder.
Ski trips are an important way of helping young people learn about their limitations and their strengths and encouraging a healthy lifestyle for the rest of their lives. What they learn and how they learn it while on the slopes will impact them for a long time after an inform their own opinions of themselves.
I've been a ski rep for 7 seasons and I've seen how hard it is for teachers to keep a close eye on every kid. There is always that one kid who gives up too soon. This is where amazing ski instructors from the ski schools we work with come in. They have a group upon which they can put their whole attention. I've seen kids who were on their way to becoming 'that kid' soar by the end of their weeks ski lessons because they've had their limitations challenged by inspiring instructors. It's a real joy to see.
These are just a couple of the lessons students learn on their ski trips. I've worked with 7 brilliant UK school groups in the last 7 years and believe me, the lessons go far beyond these 3 points.
Take your school away on a ski trip and discover what your students can learn. It will surprise you!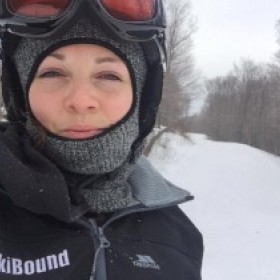 Rachel Finch
Rachel has been ski repping for SkiBound for 7 years and her favorite resorts are Bardonecchia in Italy and Winter Park in Colorado.
Rachel works as SkiBounds Digital Marketing Manager and is passionate about filling our website with useful and helpful information for teachers taking ski trips.