The rise of Austria as the all-round school ski trip destination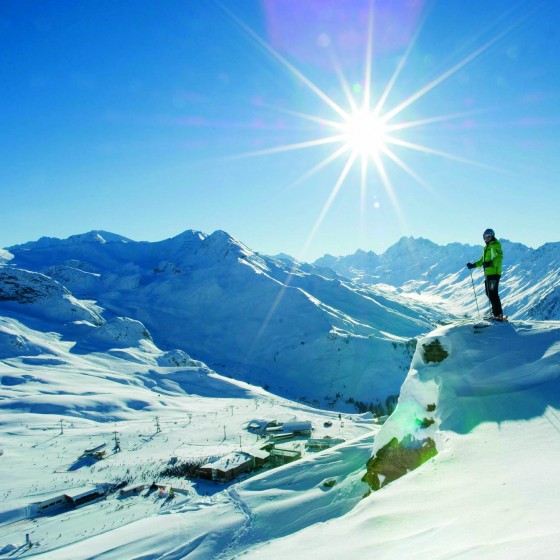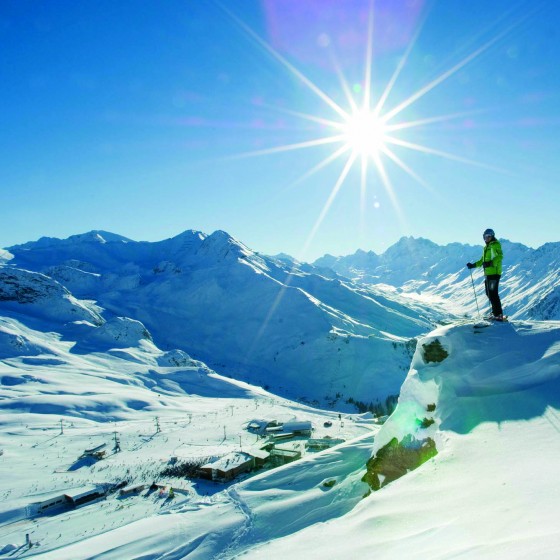 There are ski resorts that dwindle and fail to live up to expectations, those that keep up with the developments of the 21st century, and then there is Austria. Like a veteran on a football pitch, Austrian resorts are drawing on their previous success; working with what is known to work; and adding to their game a new strategy employed by others who have seen success. Translate this to the slopes and it means Austrian ski resorts have been reflecting on what brought about the 70s boom which drew in fans of the downhill circuit and combining it with the best aspects of a traditional alpine experience, whilst utilising the best new technology has to offer.
The birth of linked ski resorts
A question many school ski Party Leaders may pose could be "what's changed?" and while we'll leave the history lesson for the classroom, the long and short answer could simply be - France. France upped their game by linking resorts to create kilometres upon kilometres of piste for skiers to choose from. It brought about gems like La Plagne and Les Menuires where doorstep skiing still remains an extremely attractive attribute.
How has Austria combat the rise of the Tricolor Mountains?
Austria now represents incredible value for money. From the basic holiday costs and the price of lift passes to the variety of dining options and evening entertainment costs, Austria has raised the stakes. Ski schools have improved with English speaking instructors in a better position to interact and tailor lessons to the students' ability. Music to all those looking to plan their next school ski trip! To add to this, Austrian ski resorts haven't skipped out on service. With the influences of German efficiency this was perhaps never in doubt, but the importance of a warm welcome from courteous and helpful staff to help build a positive ski experience for students remains high on the agenda of school ski Party Leaders.
Technology on the slopes
As for technology, Austria's lift systems are on a par with many of the top French resorts. Set aside the trend of Austrian resorts building new partnerships with neighbouring slopes to provide skiers with a greater variety of terrain, the resorts themselves have raised their game to ensure a smooth transition to the piste. In fact, an independent assessment of Austria's ski lift systems rank a selection of SkiBound's chosen resorts within the top five. These include SkiWelt, Saalbach, Ziller Valley, Wildschönau, and Kitzbühel. With over 2,500 ski lifts in Austria, plus a new release of 24 lifts for the 2015/16 season, the renewal of lift systems fits into the expansion plans carried out by many resorts.
Keeping with tradition: The alpine experience
Not stopping at picking the best resorts for schools, there has also been careful consideration over the best accommodation options for students. From gasthofs to jugendhotels, Austrian accommodation has also looked at how they can intermix the comforts of modern-day necessities, whether it is in-house entertainment options, en suite facilities or inclusive Wi-Fi, with the rustic nature many dream of when they hear the words 'snow, ski, winter'. Word association will quickly drift towards mental images of log cabins, warming up by the fire after a day on the slopes, plus heisse schokolade and owners have taken note. In keeping with tradition, many have looked to bring this experience inside by providing school ski groups with a comfortable stay that ticks the box for an 'alpine experience'. Far from an episode of Changing Rooms, interiors have been carefully considered to suit student groups while not skipping out on feature that helps remind schools they are in Austria.
On the slopes of Austria
Every champion has their qualities and France will forever hold onto the wide choice of black runs, however Austria still puts up a fight in offering a wide selection of varied terrain. Across the newly linked resorts, Austria is still able to offer skiing on a higher level. Snow-sure resorts, including Ischgl and Sölden, provide school groups with great options late into the ski season. Head to the famous Kitzsteinhorn Glacier from Zell am See and students will be treated to an array of snow-white slopes and snowparks offering both variety to the casual skiers and adrenaline seekers.
Incorporating old with the new doesn't appear to be a dated recipe. Forming part of a cycle, resorts look to the best for inspiration but work on the key attributes they are able to offer. For Austria, this boom in groups choosing the Austrian Alps for their next school ski trip links back to a solid history of good ski resorts, great snow, and high levels of hospitality. The added bonus of getting more for your money in the shape of linked resorts and efficient high-spec lift systems puts the cherry on the top in making Austria unbelievable value for money in the school ski market.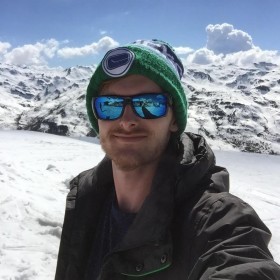 About the Author
Tim Jenkins
A former primary school teacher, Tim has been writing for educational travel websites, educational publications and leisure magazines for the past three years. His first-hand experience in leading adventure residential trips and seeing the benefits of learning outside the classroom has further fuelled his interest into studying the impact of outdoor education on young learners. Always seeking his next trip to the slopes, Tim's favourite ski resort is Les Menuires from where you can explore the Three Valleys ski area.