Panorama is set for another great weekend!
Many feel they were born to ski, but at ground level away from the hoodoo of the snow Gods there are definitely resorts made for snow.
The Canadian resort of Panorama is working on all fronts and saw in the New Year with another dump of snow. In just a 24 hour period, the popular Rockies resort has received 20cm of pow. With more forecasted for the weekend ahead, schools heading out to this premier British Columbia resort are in for a treat in the coming weeks with conditions ideal on the piste.
Get set for a winter wonderland as the small village and large mountain set the scene with snow dusted trees and the call of skiers to the slopes.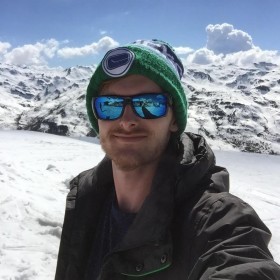 About the Author
Tim Jenkins
A former primary school teacher, Tim has been writing for educational travel websites, educational publications and leisure magazines for the past three years. His first-hand experience in leading adventure residential trips and seeing the benefits of learning outside the classroom has further fuelled his interest into studying the impact of outdoor education on young learners. Always seeking his next trip to the slopes, Tim's favourite ski resort is Les Menuires from where you can explore the Three Valleys ski area.