The 2012/2013 Ski Season Has Finally Arrived
Our reps have arrived, our first groups have arrived and the snow has definitely arrived. Last week Mother Nature produced a whopping amount of fresh snow, which blanketed numerous resorts across Europe… and our French resorts are looking pretty good for early December!
Across the pond, North America is looking as impressive, with many resorts already open for business and welcoming snowsport enthusiasts. Our North American expert Duncan Wilding is currently out in the USA, visiting our key east coast resorts to ensure that everything is in place for yet another successful season… Tales from his trip will be shared soon.
Be sure to return as we'll be uploading more images, more news and top tips throughout the season.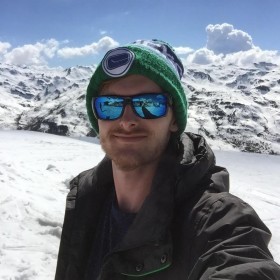 About the Author
Tim Jenkins
A former primary school teacher, Tim has been writing for educational travel websites, educational publications and leisure magazines for the past three years. His first-hand experience in leading adventure residential trips and seeing the benefits of learning outside the classroom has further fuelled his interest into studying the impact of outdoor education on young learners. Always seeking his next trip to the slopes, Tim's favourite ski resort is Les Menuires from where you can explore the Three Valleys ski area.