Ski stopover city guide: Boston
When you're travelling abroad, it is important to make the most of the experience. This is why a SkiBound school ski trip sees students not only experience the culture on the slopes, but off them with overnight city stopovers to some of the USA's biggest cities.
If you're skiing on the USA East Coast and heading into the mountains Vermont and its neighbouring states, it is likely Boston will be your point of entry. Known for its Irish heritage, home of MIT, clam chowder, the Red Sox, and the 1773 Boston Tea Party, the city has a culturally rich heritage that quite simply needs exploring.
While the focus of the trip will be on developing skills on the slopes, the time spent in the city can be maximised through some of Boston's most loved excursions by our UK school groups. Here we take a look at the Boston highlights as most typically selected by our SkiBound school groups.
Hour city guided Boston tour
Probably one of the best ways to explore the city of Boston within a short period of time is through a guided tour. Taking in the city's famous landmarks, students will benefit from being able to make connections with significant events in US history. Whether students are covering the historic themes captured by the Freedom Trail and Boston Tea Party or as Party Leader you are looking to provide an insight into the importance of these events over time, a tour around Boston is sure to spark an interest.

Notable stops along the Freedom Trail include:
Old North Church
Boston Common
State House
King's Chapel
Granary Burial Ground
Old South Meetinghouse
Site of the Boston Massacre
Old State House
Faneuil Hall
With sports the theme of the week on a ski trip, you may just want to plump to explore the history of Fenway Park…maybe!
New England Aquarium
The New England Aquarium has its own history opening its doors in 1969 and since developed in size and the programmes it offers. Standing as one of Boston's top attractions, over 1.3million visitors pass through the aquarium each year as they are introduced to an underwater world and conservation in action.
Students will have the opportunity to learn more about marine animal conservation and its importance, while also gaining an insight into the scientific research undertaken by the New England Aquarium. Delving into what can be done to protect the blue planet, students can engage with the innovative and educational areas around the aquarium.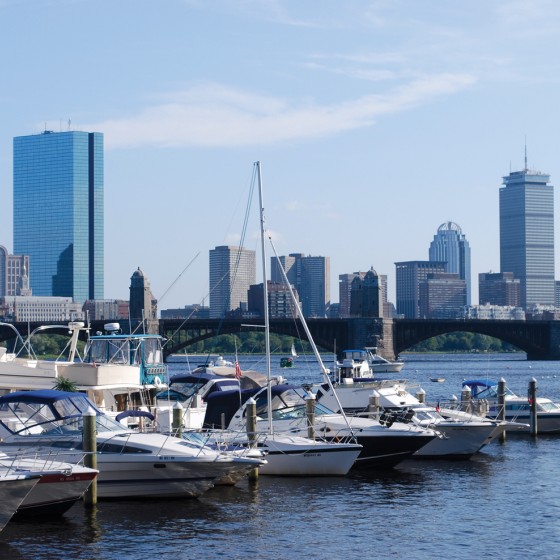 IMAX Galapagos 3D
In association with the Smithsonian Institution, the Galapagos 3D experience at Boston's IMAX provides a unique cinematic experience. The film provides students with an insight into an 8-week expedition to the islands of the Galapagos and its surrounding waters where marine biologists uncovered the wonders of the environment.
Presented as a beautiful mix of interactions in nature and stellar camerawork, the film capitalises on the high level of technology now available to researchers. Students will be blown away by the impressive footage and presentation that adds a new element of interaction with the film. Take a sneak peek at what to expect >
Hard Rock Café
If ever there was a time to start collecting the Hard Rock Café pin badges, the Boston branch is it! Located next to Faneuil Hall market place, the Hard Rock Café Boston provides more than a memorable dining experience as students can explore the living museum of music history. Live events happen regularly at venue so check with your SkiBound Tour Co-ordinator prior to travelling to see whether your group will be in the luck the night you arrive in Boston entertainment district.
Not forgetting the culinary delights we've all come to expect from Hard Rock Café with a wealth of signature dishes, students will be in their element as they top off their ski trip in style with good food and great company.
SkiBound's top tasty treats:
The Original Legendary Burger
Fiesta Burger
Hickory Barbecue Bacon Cheeseburger
Local Legendary (ask in the café)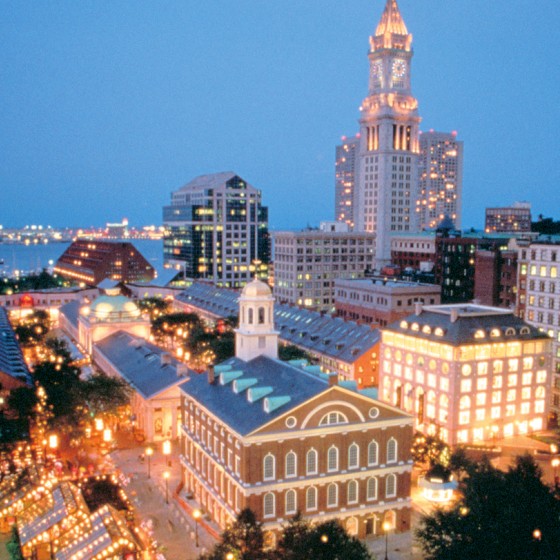 Merrimack Premium Outlets
Shop 'til you drop or shop until it's time to get back on the coach, either way the outlets at Merrimack will make your students wish they left a bit of extra room in their luggage. The outdoor shopping centre offers tax free shopping and more big name brands than Kim K herself could deal with!
Expect to come across savings of between 25% and 65% on everything from Tommy Hilfiger to the name you struggle to pronounce as you head back home in style. Whether you're from Staines or from Scunthorpe, Polo Ralph Lauren is one name you certainly will recognise.
Socks with Crocs anyone? Here's a better tip…
Stop by Auntie Anne's for the ultimate American pretzel!
Whether you decide to have particular excursions scheduled into your overnight stop in Boston or choose to provide students with free time in the city, Boston is filled with an array of cultural landmarks and places of interest.
< Return to SkiBound blog homepage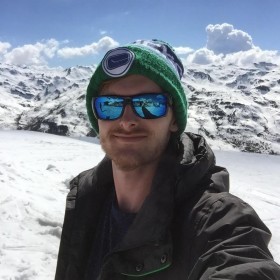 About the Author
Tim Jenkins
A former primary school teacher, Tim has been writing for educational travel websites, educational publications and leisure magazines for the past three years. His first-hand experience in leading adventure residential trips and seeing the benefits of learning outside the classroom has further fuelled his interest into studying the impact of outdoor education on young learners. Always seeking his next trip to the slopes, Tim's favourite ski resort is Les Menuires from where you can explore the Three Valleys ski area.