Skibound Welcome Pam Thorburn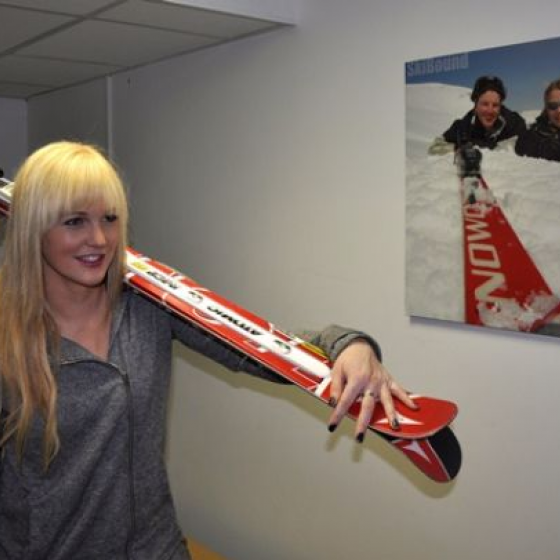 Happy New Year to you all! Although 2013 is just over a week old, it's already been an awesome year! The snow continues to fall, our groups continue to have an amazing time and we've even welcomed a superstar into the Clubhotel Vallee Blanche!
What were you doing New Year's Day? Our staff out in France were waking up (probably with sore heads) to the wonderful views across the snow-capped Alps – and you really can't beat the views from the Valle Blanche balcony, as shown below. And yes, that is the bucket lift only metres from the hotel. Click here to view an awesome sunset timelapse from the balcony.
Our groups have been enjoying the excellent skiing conditions in the French Alps, as too has Pam Thorburn, a British Ski-X Athlete, who was competing in the skicross Europa Cup in Alpe d'Huez. Pam was staying at the Vallee Blanche and managed to take some time out from racing and relax back at the hotel – and also enjoy the view from her room, as tweeted here.
To find out more about Pam Thorburn, and follow her progress, check out her website. If all this has given you the desire to take a school trip to Alpe d'Huez yourself, then get in contact with us today!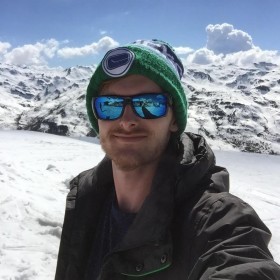 About the Author
Tim Jenkins
A former primary school teacher, Tim has been writing for educational travel websites, educational publications and leisure magazines for the past three years. His first-hand experience in leading adventure residential trips and seeing the benefits of learning outside the classroom has further fuelled his interest into studying the impact of outdoor education on young learners. Always seeking his next trip to the slopes, Tim's favourite ski resort is Les Menuires from where you can explore the Three Valleys ski area.