From Tignes to an Olympic Bronze: Jenny Jones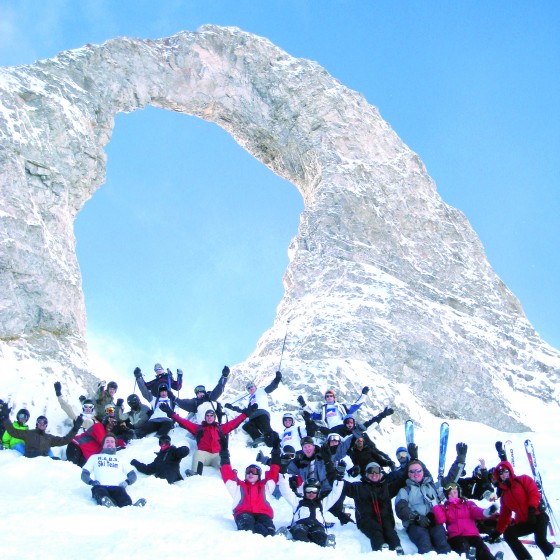 Still reeling in the success Jenny Jones had on Sunday we did a little research into the Bristolian bronze medallist…
We see education as a hugely important part of life that doesn't stop when you leave college. Every day we continue to learn and progress in order to better ourselves and to make the next step in life (wherever that next step takes us). For Jenny Jones a passion developed into a desire to take her ability to snowboard to a new level…competition.
For many children, the first experience of clipping into a pair of skis or bindings on a board happens at the nearest dry slope or SkiPlex. Some children may take little interest in other sports, while others jump at the chance to take part in every sport they come across. Either way, the dry slope introduces us to a sport we would otherwise struggle to access for one obvious reason…lack of snow! For Jenny Jones this interest which started on a dry ski slope in Somerset snowballed into a series of opportunities that allowed her to develop her skills on a deck. Where better to develop these skills than the French resort of Tignes…
Working as a chalet maid provided Jones with the perfect opportunity to carve out new tricks on the slopes in Tignes during her downtime. SkiBound's Clubhotels continue to employ representatives who look to provide an unmeasurable service to student groups. With various jobs available, the team takes on a number of roles including working in the kitchen, group representatives and night porters. Having enjoyed a similar experience, Jenny returned to Tignes in 2010 to compete in the X-Games slopestyle event where she won gold.
Practise makes perfect and with the great snowpark at Tignes providing module lines for all levels from beginners to experts, boarders and skiers can enjoy a range of tables, rails and jumps. With safety a priority, there is even free access to the Jeep/GoPro airbag which allows you to practise tricks in a controlled manner. The resort of Tignes itself and the neighbouring ski resort of Val D'Isere make up the incredible wintersports paradise of the Espace Killy. The skiable area comprises 300 Kilometres of ski runs located at altitudes that range between 1,550 metres and 3,450 metres. There are also some huge long sweeping runs for beginners on the Grand Motte glacier.
Jenny Jones has since gone on to grace the slopes of Aspen where she continued to succeed in her discipline. While Jenny's dreams continue to become a reality on the back on the 2014 Winter Olympic Games in Sochi, she will no doubt look back at her time in Tignes to where her early adventures on a snowboard began.
If you would like more information on the French resorts we offer or would like to start planning your next student ski tour to one of our French Clubhotels, please contact the team on 01273 244570 or request a quote here.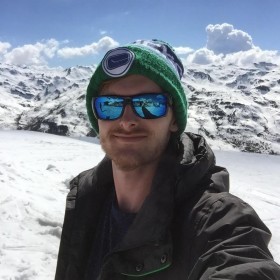 About the Author
Tim Jenkins
A former primary school teacher, Tim has been writing for educational travel websites, educational publications and leisure magazines for the past three years. His first-hand experience in leading adventure residential trips and seeing the benefits of learning outside the classroom has further fuelled his interest into studying the impact of outdoor education on young learners. Always seeking his next trip to the slopes, Tim's favourite ski resort is Les Menuires from where you can explore the Three Valleys ski area.