What are your first memories of skiing?
For some of us lucky few, the feelings of clipping into skis first occurred in our youth. Some may have even been young enough to even pass off a ski onesie. For others, the first ski experience as experienced as an adult – no onesie for you! Either way, on reflection of that first time on the slopes, the experience produced new memories, sights, sounds and even emotions not only of what we are doing on the slopes, but what was happening around us.
Exploration on the slopes
From first exploring the slopes to the carefree years as you progress your skills and through the development period where a few mistakes are bound to happen to the knee-jangling moments as an adult pushing the boundaries, this video beautifully sums up the rollercoaster of a journey snowsports can provide.
Proving a school ski trip can provide a whole range of experiences for newbies and confident skiers, how could you as Party Leader contribute to your students' ski story?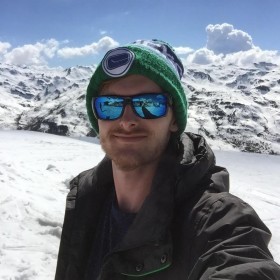 About the Author
Tim Jenkins
A former primary school teacher, Tim has been writing for educational travel websites, educational publications and leisure magazines for the past three years. His first-hand experience in leading adventure residential trips and seeing the benefits of learning outside the classroom has further fuelled his interest into studying the impact of outdoor education on young learners. Always seeking his next trip to the slopes, Tim's favourite ski resort is Les Menuires from where you can explore the Three Valleys ski area.