Why choose Andorra for your next school ski trip?
Every year we at SkiBound look to expand and improve our portfolio of unforgettable ski resorts across the globe. Some of the team have been with SkiBound for longer than they'd care to admit, but with this experience comes unrivalled expertise in keeping track of resorts and territories that have improved their offering. It is for this reason we welcome Andorra back into the fold.
Once upon a time the principality was known for being a budget destination and would never have been on a winter sports enthusiast's 'to ski' list, but through huge investment the resorts have enjoyed a transformation. The last 30 years have seen the ski resorts in Andorra develop enormously to rival the majority of big players in Europe both in terms of improved lift systems and snowmaking technology. This, coupled with the excellent accommodation options and unbeatable ski instruction, means Andorra should be high on your school's list of ski destination options for next year.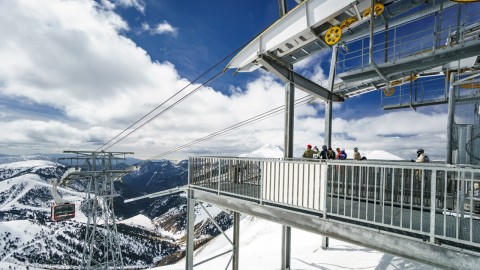 Improved technology
It is estimated that £100m has been spent since 2000 in a bid to update ski lift technology in Andorra. To help shed its old image, smaller resorts have been joined together by new lift links to create just two larger ski areas – Grandvalira and Vallnord – both of which will welcome SkiBound groups from the 2018/19 ski season.
Did you know?
Grandvalira is in the world's top 30 biggest ski resorts and the first resort outside the Alps to officially offer more than 200km of piste. Its advanced technology now sees more than 100,000 skiers per hour transported up the mountain.
On the slopes of Andorra
Nestled between France and Spain and much further south than other ski resorts, the tiny area is keenly aware of the need to maximise the snowfall that nature provides. Grandvalira enjoys a position as one of the planet's largest snow-makers with more than half of the terrain covered by 1,000 snow cannons. Vallnord operates similar percentages over a smaller surface area and boasts the best snowfall record in the principality. These ski areas, that have for many years been vastly underrated are typically not as crowded, provide excellent snow conditions (even if nature is not so forthcoming) and take advantage of the sunny, but still snowy, climate in the Pyrenees.
One reputation Andorra has been keen to retain is that of the excellent ski schools which are staffed with many British instructors. There won't be any language barriers here as the resorts are well known for their excellent ski tuition; an element which makes it the fourth most popular destination for British ski tourists behind France, Austria and Italy.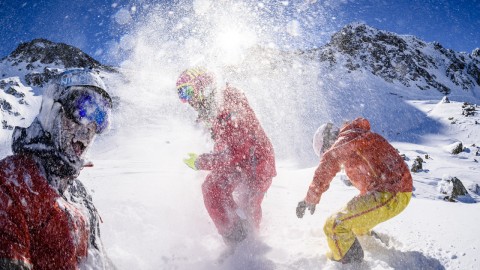 Off the slopes of Andorra
Andorra's relaxed Mediterranean atmosphere offers a different vibe to many resorts located in the Alps, plus MFL teachers will be thrilled to put their student's French and Spanish skills to the test as both are widely spoken. Small traditional ski villages full of shops and amenities line the valleys and the capital city of Andorra La Vella is a short coach ride away for those wanting to take full advantage of the duty free shopping in the area.
Our team will be happy to speak to you about the options for your next ski trip to amazing Andorra!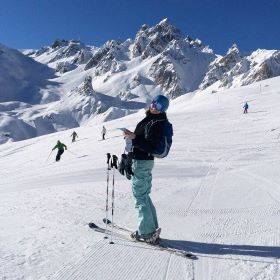 About the Author
Ellie Cox
Having skied for over 15 years, Ellie has built up a firm passion for the winter experience on and off the slopes. This has seen her support groups as a rep for the past 10 years ensuring everyone gets the most out of the experience. While the Three Valleys ski area sits near the top of her favourite list with SkiBound's Clubhotel Skilt providing a great base to explore Les Menuires and beyond, it is the popular Alpe d'Huez resort that fills Ellie with excitement whether it is summer or winter. With Banff firmly in her sights for this season, Ellie expects her favourite ski resort may soon change.