40 Cm: Biggest Overnight Snowfall In 10 Years at Panorama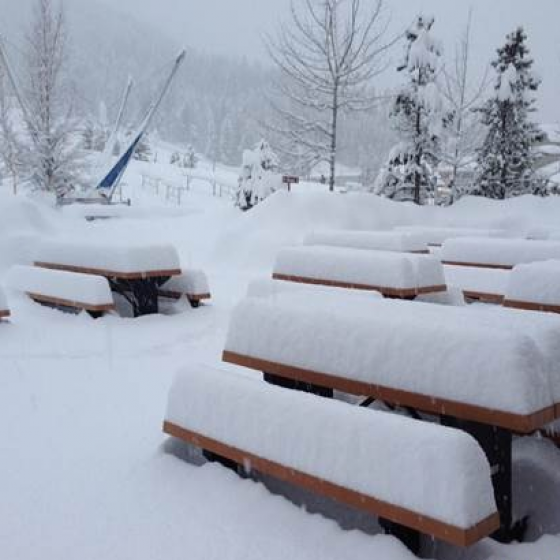 Panorama Mountain Village
Snow still coming down as winter storm blankets resort for Family Day Weekend Panorama, B.C.
More than 40cm of light, dry powder fell on Panorama Mountain Village overnight on Tuesday the 11th. Snow continues to fall heavily and much more is forecast in the next few days.
This time it's not a storm brewing on weekday night with Jeremy Paxman, but instead a flow of snow that is paving the slopes for skiers to get out and enjoy the runs at Panorama. Located in the picturesque mountains of British Columbia, the resort offers a range of runs that includes powder-filled tree lines as well as the exhilaration of Taynton Bowl.
Standing as one of the Canadian Rockies' premier skiing destinations the blanket of snow that fell upon the resort has set the slopes up for a great week ahead. Panorama's Director of Sales and Marketing, Marke Dickson says, "It's amazing the difference 12-hours can make. Suddenly we're riding the deep powder of a once in a decade snowfall. Looking back at the records this is the heaviest overnight fall in the village in years and conditions will be supreme for Family Day and beyond".
Panorama has 2,847 acres of skiable terrain with a vertical drop of 1225 meters. 75% of the runs suitable for beginners or intermediates and the resort features 9 lifts. USA Today recently included Panorama in the world's Top Ten List of Hot Pools at Ski Resorts for its legendary slopeside hot pools – the largest in Canada. The ski resort is 18 km west of Invermere, BC and 308 km west of Calgary, Alberta.
With plenty of après ski options available, groups will be kept occupied all evening long. From ice skating and snowmobile tours to snow shoeing and sleigh rides, students will love the evenings as much as the days on the slopes.If you are looking to plan a school ski trip to one of Canada's top resorts or would like to learn more about a ski trip to the USA, please contact the team on 01273 244570 or request a quote here.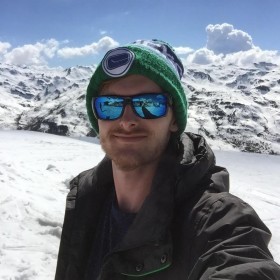 About the Author
Tim Jenkins
A former primary school teacher, Tim has been writing for educational travel websites, educational publications and leisure magazines for the past three years. His first-hand experience in leading adventure residential trips and seeing the benefits of learning outside the classroom has further fuelled his interest into studying the impact of outdoor education on young learners. Always seeking his next trip to the slopes, Tim's favourite ski resort is Les Menuires from where you can explore the Three Valleys ski area.