Conditions set up Sierra-at-Tahoe for the season
The end of November was kind to the Sierra-at-Tahoe ski resort with a weekend of 8" to 10" inches of snow setting the slopes up for continual snowmaking.
From the resort's opening on the 26th November, Sierra-at-Tahoe's 'Groomicorns' have continued to work their magic as their "organic, locally sourced and GMO free snow" has set the piste up for skiers and boarders alike. While some North American ski resort have received mild weather, Sierra-at-Tahoe has seen 28" inches of snow signal to skiers that now is the time to condition the legs for a season on the slopes.
Heading out to Sierra-at-Tahoe on your next school ski trip? Explore the resort here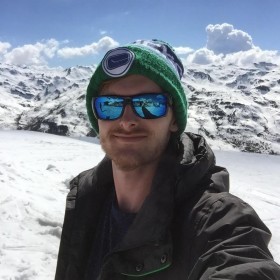 About the Author
Tim Jenkins
A former primary school teacher, Tim has been writing for educational travel websites, educational publications and leisure magazines for the past three years. His first-hand experience in leading adventure residential trips and seeing the benefits of learning outside the classroom has further fuelled his interest into studying the impact of outdoor education on young learners. Always seeking his next trip to the slopes, Tim's favourite ski resort is Les Menuires from where you can explore the Three Valleys ski area.