Encouraging females in the world of snowboarding
Where will your snowsport story start?
Jenny Jones, Aimee Fuller… Great Britain has produced a number of great – nay, outstanding – female snowboarders. Culture has shifted where no longer are we solely besotted by big name male icons like Shaun White.
Go to the 'street level' and names have sprung out of Red Bull videos, GoPro sensations, X-Games and the World Championships. Specifically for the female side of the sport, there is a growing group of snowboarders keen to share their passion for the sport. To show girls (as well as guys) that snowboarding is one sport where – once you have ups-killed – can allow you the freedom to enjoy new environments with friends.
It can all start with a school ski trip…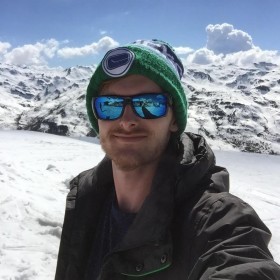 About the Author
Tim Jenkins
A former primary school teacher, Tim has been writing for educational travel websites, educational publications and leisure magazines for the past three years. His first-hand experience in leading adventure residential trips and seeing the benefits of learning outside the classroom has further fuelled his interest into studying the impact of outdoor education on young learners. Always seeking his next trip to the slopes, Tim's favourite ski resort is Les Menuires from where you can explore the Three Valleys ski area.