The Hahnenkamm at Kitzbühel
The Hahnenkamm at Kitzbühel 2017 had its finale at the weekend with the new downhill winner appearing a familiar face. Possibly ironic due to his name, beating the dominating French duo of Giraud-Moine and Clarey, Dominik Paris claimed his second win at the Hahnenkamm.
Standing as one of the toughest courses in the world, not even perfect conditions could help the competitors. With Giraud-Moine .21 and Clarey .33 behind course, the Italian showed great technical ability through the course. Overcoming youth and experience, Dominik Paris held strong on the Hausberg section; a self-proclaimed definitive point in his triumph on the day.
1. Dominik Paris | Italy | 1:55.01
2. Valentin Giraud-Moine | France | 1:55.22
3. Johan Clarey | France | 1:55.34
We'll be keeping our eyes glued to the upcoming events in the FIS World Cup, but to find out more about the resort of Kitzbühel simply click here >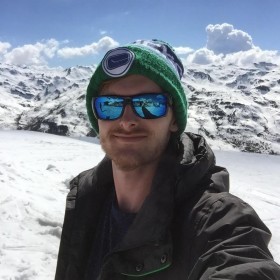 About the Author
Tim Jenkins
A former primary school teacher, Tim has been writing for educational travel websites, educational publications and leisure magazines for the past three years. His first-hand experience in leading adventure residential trips and seeing the benefits of learning outside the classroom has further fuelled his interest into studying the impact of outdoor education on young learners. Always seeking his next trip to the slopes, Tim's favourite ski resort is Les Menuires from where you can explore the Three Valleys ski area.