Making fresh tracks in Utah
We love a beautifully cut video at SkiBound Schools! Whether it boarders or skiers catching fresh lines, carving new tracks or going freestyle in one of our chosen ski resort for schools, we think its's only right such clips are shared.
Shot just down the road from Snowbasin ski resort in Brighton, this video captures the fun and frolics of heading into the fresh powder of Utah State.
Still deciding where in North America to lead your school's next ski trip?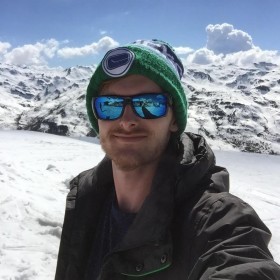 About the Author
Tim Jenkins
A former primary school teacher, Tim has been writing for educational travel websites, educational publications and leisure magazines for the past three years. His first-hand experience in leading adventure residential trips and seeing the benefits of learning outside the classroom has further fuelled his interest into studying the impact of outdoor education on young learners. Always seeking his next trip to the slopes, Tim's favourite ski resort is Les Menuires from where you can explore the Three Valleys ski area.