Date announced for the opening of Panorama's 2016/17 season
20cm of snow has descended upon the Canadian ski resort in the past 72 hours and there are no sign of conditions easing as Panorama nears its opening day.
Get the skis waxed and ready as Panorama looks to the 9th December for the opening of one of Canada's most impressive ski resorts. Receiving great snowfall year after year, the recent snowfall has meant Panorama has already seen 120cm of fresh powder hit the mountain.
Weather forecasts suggest more snow is on the way as the Panorama team gears up to welcome SkiBound groups this season. The Mile 1 Express is ready to be switched on with the connecting pistes looking as appetising as a mince pie on Christmas Day!
Check out the photos direct from Panorama ski resort as snow continues to settle.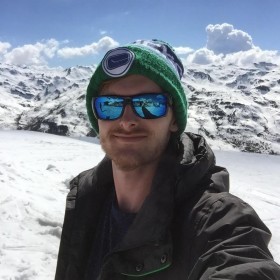 About the Author
Tim Jenkins
A former primary school teacher, Tim has been writing for educational travel websites, educational publications and leisure magazines for the past three years. His first-hand experience in leading adventure residential trips and seeing the benefits of learning outside the classroom has further fuelled his interest into studying the impact of outdoor education on young learners. Always seeking his next trip to the slopes, Tim's favourite ski resort is Les Menuires from where you can explore the Three Valleys ski area.