School Skiing in USA vs Europe - Which is Better?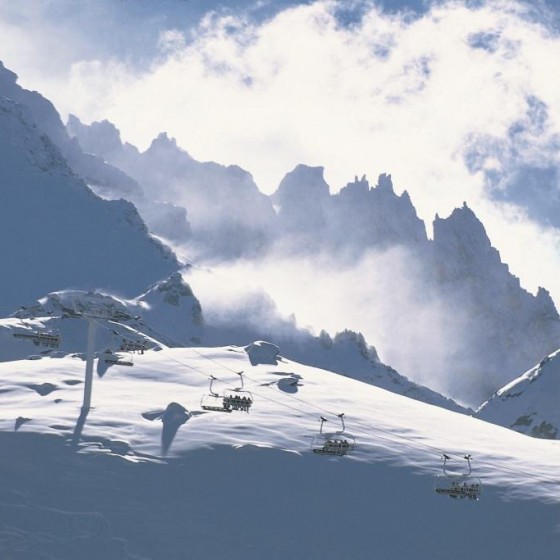 On the 26th – 28th September 2014, the sporting world will be glued to the TV as Europe and the USA once again go toe-to-toe and challenge for the Ryder Cup. Invariably, this biennial competition leads to conversations across both sides of the pond, comparing and contrasting Europe and the USA.
The same conversations have been occurring between our Party Leaders and sales teams for years, with common questions such as; "Where has the better snow conditions?", "Where represents better value for money?", "Where will offer my students the best overall experience?" and "Where shall we go?". With this in mind, our experienced sales team have pulled together to answer all your questions…. In honour of the prestigious Ryder Cup, it's a short '9 hole' round with a point per question up for grabs!
The Verdict
1. Getting there
One of the first questions to answer when organising a school ski trip is 'shall we fly or go by coach'? With shorter flight times, shorter airport-hotel transfers, coach travel options (with the use of your coach once in resort) and a better free place ratio with coach trips, it's hard to look past Europe for this one.
Verdict: Europe
Score: Europe 1 up
2. The Resorts
From newbies to experts, skiers to boarders, both Europe and the USA have a fabulous selection of ski resorts that are suitable for school groups. In our opinion, the lure of a traditional European resort combining big inter-linked skiing and extensive terrain suitable for all abilities is hard to turn down. Yes, the USA still boasts some of the world's finest ski resorts, but the sheer variety that Europe can offer gives them the edge on this one.
Verdict: Europe
Score: Europe 2 up
3. Snow Conditions
Utah's trademark as having the 'Greatest Snow on Earth' and Colorado's renowned 'Champagne Powder' is a testament to how awesome the snow conditions are in the USA. Coupled with extensive grooming and multi-million dollar investment in snow cannons, the conditions across the whole of the USA are near-perfect all season long. Europe's high altitude resorts, glacier skiing options and extensive snow-making facilities also ensures great skiing throughout the season. A tough call so this one is halved.
Verdict: Halved
Score: Europe 2 up
4. Instruction
We use the very best ski schools available across Europe and the USA, who all focus on the student's safety and progression as a main priority. With no language barriers, smaller instructor to student ratio and no surcharge for snowboarders, the USA instructor experience is considered marginally better than in Europe.
Verdict: USA
Score: Europe 1 up
5. Après-ski
Such an important aspect of any school ski trip! Traditional European après-ski activities such as ice-skating, bowling, swimming and discos are firm favourites with our groups and are usually available within walking distance from the hotel – a huge plus for any Party Leader. USA may have a wider variety of après-ski options, including shopping malls and themed restaurants, but most require a coach to access which essentially bumps the price up. We think that Europe just pips the USA on this one.
Verdict: Europe
Score: Europe 2 up
6. Accommodation
The USA accommodation options often have more leisure facilities than their European counterparts, including swimming pools, hot-tubs and in-room benefits such as cable TV. The only potential downside to all of this is that the majority of the time, students has to share double/queen size beds, which can be an issue with many LEAs. Traditional European hotels / pensions are so unique and add a whole new dimension to the experience, and our French Clubhotels are the best in the business offering exceptional facilities and unbeatable value for money. Most USA hotels are a shuttle bus away from the slopes, where Europe offers more doorstep skiing accommodation options. This one goes down to the wire but due to the bed-sharing situation, Europe comes out on top.
Verdict: Europe
Score: Europe 3 up
7. Food
We all know that some students can be fussy eaters, but it's essential that they all have a hearty breakfast and re-fuel at lunch / dinner time. You can't beat traditional European mountain food like tartiflette, fondu and Schnitzel. Our European tours are all based on full-board accommodation, with packed lunch included as standard. The USA provides a different proposition, and kids just love eating pancakes for breakfast. Food portions are massive and generally consist of food that students like to eat. The only downfall is that our USA tours are on a half-board basis, so you'll need to budget for lunch. It's a close call, but with the students in mind USA edges this one.
Verdict: USA
Score: Europe 2 up
8. Value for money
The majority of our Party Leaders need to show the 'value for money' that a ski trip represents. In terms of costs, a school ski trip to Europe or the USA during February Half-term can be similar in price, so arguably the USA represents better value for money. On the flip side, a coach trip to Europe, especially Austria, during Easter is a lot cheaper than skiing in the USA. Staying in one of our French Clubhotels during term-time represents ultimate value for money and our groups receive a premium product at an unbeatable price. Too close to call on this one.
Verdict: Halved
Score: Europe 2 up
9. Overall experience
Going to the USA brings a certain buzz and excitement to any school ski trip. The resorts are great, skiing conditions are awesome and the food is plentiful. Add to the equation the chance to visit the likes of New York, Boston or San Fran, and watch a professional ice-hockey or basketball match, the trip simply sells itself. Europe during the winter months is a unique experience in itself. Traditional villages, local cuisine and the opportunity to converse in a foreign language make Europe an attractive proposition. Again, we need to take the students into consideration and visiting the USA with your school friends is a once in a lifetime opportunity.
Verdict: USA
Score: Europe 1 up
The Final Score
So there we have it, Europe win by 1! We understand that not everyone will agree with our verdict, as each school have their own ski tour requirements, but we can guarantee that our experienced sales team will recommend a resort that best suits your needs. Their expert advice is only a phone call away, so why not contact us today on 01273 244570 or email [email protected] Alternatively, browse through our extensive list of resorts and see if anything takes your fancy.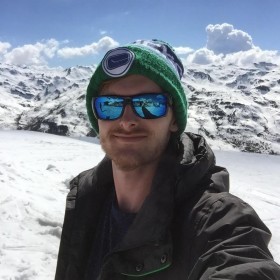 About the Author
Tim Jenkins
A former primary school teacher, Tim has been writing for educational travel websites, educational publications and leisure magazines for the past three years. His first-hand experience in leading adventure residential trips and seeing the benefits of learning outside the classroom has further fuelled his interest into studying the impact of outdoor education on young learners. Always seeking his next trip to the slopes, Tim's favourite ski resort is Les Menuires from where you can explore the Three Valleys ski area.