Top Five Alpine Experiences in Austria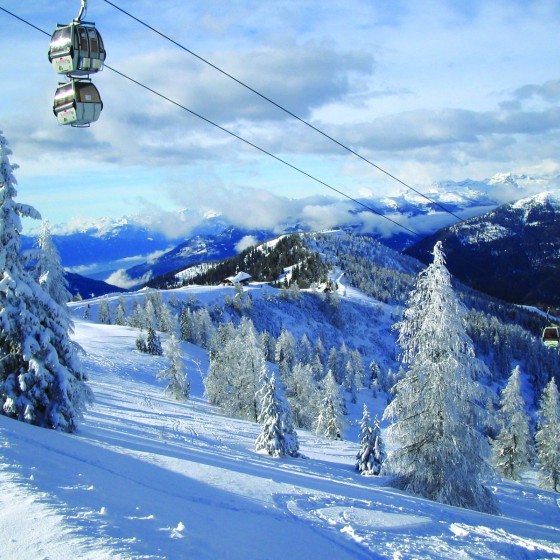 Skiing has long been a popular pastime that has thrown up much debate as to its accessibility. There have been qualms raised to deter the masses whether it is resorts being found guilty of providing character-less, tower block hotels, pistes more crowded than the M25 in rush hour, or only being able to hear excitable English voices in public spaces. Some feel there seems a need to really prove the value of skiing, only many are simply forgetting that to don a pair of skis is not merely a sport, it is an experience. Providing students with an opportunity to experience something new, something different is all part and parcel of the school experience. There is a need to deliver something they may not experience at home and certainly will not be able to enjoy within the locality. The real question should be: how do my students experience that little bit more from their ski week?
The popularity of Austrian resorts has risen in recent years and, with the continued expansion programme taken on by SkiBound's selected partners, Austria is working to cement itself as a go-to option for schools seeking a unique alpine experience. Austria has put the groundwork in to catch up with its French counterpart offering premier resorts. Placing emphasis on delivering an alpine experience, ski resorts throughout the "Eastern Realm" have started to nail down everything that made Austria a top destination throughout the 1970s and updated to provide school ski groups with more plus points than Hermann Maier on skis!
SkiBound handpick the best Austrian destinations for young travellers, giving groups the most authentic alpine experience possible. Here are our top five places to ski in Austria next season:
Resort Breakdown
1. Sölden, Otz and Kuthai
Three resorts for the price of one! This ski area is seriously snow-sure, exclusive and boasts a range of excellent attractions. Fan of watching The Jump? The Jump is featured here and don't be surprised to hear James Bond's name being thrown about! In fact, if it's good enough for 007 then surely there's no question over the facilities this ski scene has to offer. The outstanding landscapes and Ice Q restaurant on the Gaislachkogl featured in the latest Bond instalment, Spectre, and certainly provided a dramatic background to an equally compelling film. School ski groups will be welcomed to 185km of piste offering an array of varied terrain.
2. Naunders and Ischgl
More continental than Del Boy waltzing in and opening with "au revoir", Nauders and Ischgl is the genuine article. From here you can sneak over the border into Switzerland and cruise the open runs of Italy. Your group can go home to boast about how they skied not one, not two, but three different countries! The Tri Country Region benefits from guaranteed snow and an elite snowmaking system supporting skiers across a great variety of blue and red runs. There's the option to upgrade to a Gold Card for the more challenging runs of Samnaun and Ischgl. Returning to the historic centre of Pfunds or the larger town of Landeck typifies the classic alpine setting Austria has to offer.
3. The Montafon Valley
Think alpine, think villages. Montafon offers a snow-sure setting with authentic alpine villages extending a warm welcome to SkiBound groups. There are five different ski areas scattered throughout Montafon Valley providing a diverse range of terrain. Catering for all abilities, Montafon consists of well-groomed blue runs to support the development of beginners as well as more advanced slopes accessed via the new lift system in place between St Gallenkirch and the Hochjoch ski area. SkiBound groups benefit from a full valley pass enabling students to truly take in the outstanding views of Montafon's snowcapped peaks.
4. The Ziller Valley
For many the alpine experience is felt off the slopes with many winding their way through the array of traditional slopes and cafes in search of the best Weiner Schnitzel. Head to Ziller Valley and the variety of slopes is just about as spicy as the local goulash. Offering high altitude skiing and the latest snowmaking technology, Ziller Valley has seen huge investment to enhance the ski experience. Well-placed links see students glide from one well-groomed piste to another. A choice of picturesque centres also provides SkiBound groups with an idyllic setting to rest their heads at night.
5. Wildschönau
Aptly named the Ski Jewel area, SkiBound groups have access to a newly extended ski area. School groups benefit from being accommodated close to the slopes cutting down on transfer times. Providing the warm and welcoming atmosphere Austria is famous for, areas including the picture-postcard village of Oberau continue to attract British skiers. Whether you ski or snowboard, the Ski Jewel has every ability level catered for from the nursery slopes located in Nierderau to the red runs of Aufach.
Each of the above resorts have made their way into our top five on their own merits, however the recent investment in Austrian ski resorts has seen the quality of these areas raise significantly. Now, Austria is not only a favourite with individuals returning year after year but with school groups seeking a greater variety of terrain at incredible prices. Through new technology supporting both snowmaking and lift systems, Austria has certainly placed itself back on the radar of SkiBound's Party Leaders. While these are our top five choices for Austrian skiing, we're happy to chat through many more options with you; after all we're the Austrian experts!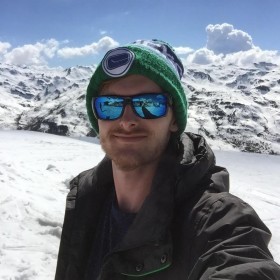 About the Author
Tim Jenkins
A former primary school teacher, Tim has been writing for educational travel websites, educational publications and leisure magazines for the past three years. His first-hand experience in leading adventure residential trips and seeing the benefits of learning outside the classroom has further fuelled his interest into studying the impact of outdoor education on young learners. Always seeking his next trip to the slopes, Tim's favourite ski resort is Les Menuires from where you can explore the Three Valleys ski area.