Jordan Grand Hotel

Share
A regular shuttle service and well-designed series of ski lifts connects the Jordan Grand Hotel across the length and breadth of the Sunday River slopes with the awesome Jordan Bowl literally on the hotel's back porch. Accommodation is also worth writing home about as all rooms have private facilities and are large enough to comfortably house four students within two double or queen-size beds. Further in-house facilities include an outdoor heated swimming pool, games room and meeting room which all provide school groups with a good choice of things to do upon their return home. Buffet breakfasts and evening meals are taken within one of the hotel's function rooms and offer a hearty helping of hospitality prior to getting out and about. A sauna, steam room, hot tub and fitness centre will no doubt prove popular with Party Leaders, whilst a bus ride into town gives students the chance to test their skills at bowling, tubing and wall climbing at the local adventure centre. In a nutshell: easy access to the slopes with plenty to do in-house or close by.
Luxury mountain hotel accommodation
En-suite rooms are based on 4 students sharing beds using various room types including: double/queen beds, king beds and sleeper sofas.
Outdoor heated swimming pool, sauna, steam room and hot tubs
Fitness centre (adults only)
Buffet breakfasts and evening meals taken in-house
Ski in and ski out options (not available for those in ski and ride school)
Ski areas around 20 minutes' drive away plus regular trolley bus service
Local apres ski features: bowling, outlet shopping, adventure centres and cinema
Address:
1 Grand Circle
Newry
Sunday River, ME ME 04217
United States
BOOK EARLY AND SAVE
For pricing or to speak with a resort expert, call:
or you can request a quote.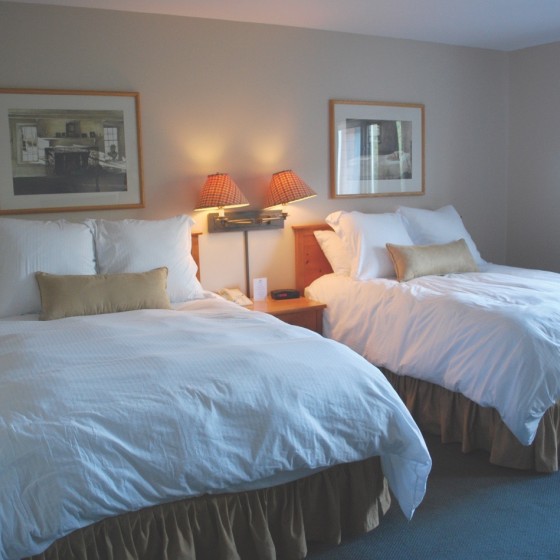 Hotel

20

minutes

Slopes
Need some help choosing the right hotel?
or call:
to talk to one of our experts

More Hotels like this