Christmas has come early to California's ski slopes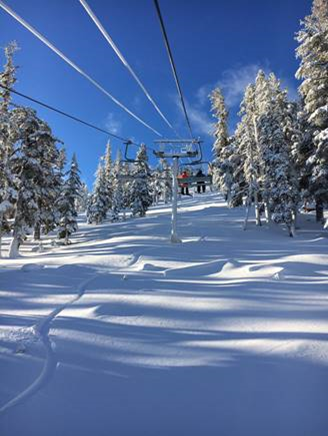 Snow hitting California always sounds a little bizarre. However, for us skiers and boarders who long await the first signs of winter on the slopes, the first dusting in Cali's finest resorts is music to our ears. Though we are still in the early stages of the ski season, Friday saw not only a dusting but a wave of snow hit Mammoth Mountain and Lake Tahoe.
Big storms rolled in across the Californian resorts with no signs of conditions easing up as we enter the festive week. 4 feet across 24 hours led the guys over at Mammoth Mountain to give a shout out to the snow god Ullr. The numbers are looking positive heading into this week with the summit reaching 11 feet of snow. The vast amount of snow hitting California's highest ski resort may conjure an image of wading through snow with the same struggle as a soft-play ball pit, but with the team working on shredding deep lines and maintaining piste-side, school groups heading out to the USA West Coast this winter will have plenty to enjoy.
Lake Tahoe has also had their fair share from the snow dump. Scattered snow showers are predicted to continue to as they revel in 16 inches of snow in 24 hours. Those heading for the early season snow will be taken aback by the already outstanding conditions.
Signalling the start to the 2016/17 ski season, life on the slopes of California is certainly in full swing with a white Christmas we all dream for!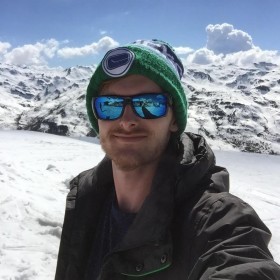 About the Author
Tim Jenkins
A former primary school teacher, Tim has been writing for educational travel websites, educational publications and leisure magazines for the past three years. His first-hand experience in leading adventure residential trips and seeing the benefits of learning outside the classroom has further fuelled his interest into studying the impact of outdoor education on young learners. Always seeking his next trip to the slopes, Tim's favourite ski resort is Les Menuires from where you can explore the Three Valleys ski area.