Ski repping in Italy: What to expect…


For any lover of snow, the glimpse of clean corduroy lines has a certain impact that is only rivalled by actually clipping in and heading onto the slopes. For those lucky few who get to enjoy the slopes for more than a week, ski reps get to enjoy the buzz for that much longer and may even have time to build up their competition-grade goggle tan.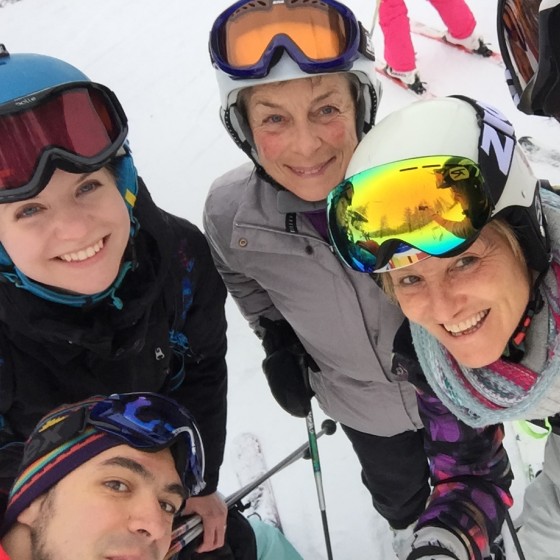 We caught up with our ski reps in Sauze d'Oulx and Bardonnechia to learn about their experiences repping SkiBound school ski groups and to gain an insight into what attracts them to the role.
How did you get into repping?
Simon | I was the club captain of my university snowsports club and was invited to rep by one of the tour operators who organised ski trips for students. I have since regularly repped for other university and school tour operators in school holidays. As I am a teacher myself, I am available for peak weeks each winter.
Nicola | I got into repping through a friend who has repped for SkiBound for several years and asked me to apply for the busy half term week. Having asked them questions, I decided to go for it!
What prior ski experience did you have before working for SkiBound?
Simon | I first skied on a school trip myself as a student and am lead for the Ski Club of GB for a few weeks every season. Having also worked a few seasons in France and New Zealand, I am always drawn back to the slopes.
Nicola | I've skied many times before and have always enjoyed my experiences on the slopes. It's been great to contribute to the experiences others have gained in Italy.
Was the experience as you imagined it would be?
Simon | I returned to the same hotel as last year, so there were few surprises! Travelling out to resort is part of the experience! It was interesting to travel from Lyon airport by train and see how the place has changed as I was once a student in the city for a year… many moons ago!
Nicola | More fun! When you're staying in a ski resort, there are little adventures to enjoy on and off the mountain.
What challenges did you face during the weeks?
Simon | The Party Leader and assistant were completely new to running a ski trip and the setup was something different for me too. It was a case of leaving no stone unturned to make sure the group knew exactly what was happening for their trip to run smoothly.
Nicola | The challenges during the week were coping with the huge numbers of children requiring skis, boots and helmets on the first evening and getting them kitted out. Making sure they all got to ski school and into the right classes as well as safely back to the hotel again was a key aspect of my role in Bardonecchia. Ensuring all allergies were clearly communicated was also key to ensuring both students and staff had a smooth stay. My personal challenges was not eating too much of the delicious food supplied at the Olympic Village. These were all to be expected prior to arriving in resort.
What did you enjoy most?
Simon | Seeing the group go from being slightly nervous to very relaxed as the week went on as they got into a routine. They had great conditions too, especially in the second half of the week.
Nicola | The wonderful teachers leading my school party and great fellow reps who all made the week good fun.
Now that you've experienced a SkiBound trip, is there anything you think teachers organising a ski trip should consider before going ahead?
Simon | Try to find out as much as you can about the ski area and the hotel location before you choose your destination. I'd also recommend considering what après events are available and whether they suit your group.
Nicola | The suitability of the resort/hotel for their respective group, including the resort size and how it caters for different abilities would be a top consideration. Understanding that there may be other students sharing facilities is something to be aware of when considering behaviour strategies when away from the classroom.
Will you be joining us again in the future?
Simon | Of course, unless I am needed on my own school trip!
Nicola | Yes please!
< Return to SkiBound blog homepage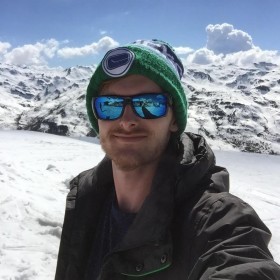 About the Author
Tim Jenkins
A former primary school teacher, Tim has been writing for educational travel websites, educational publications and leisure magazines for the past three years. His first-hand experience in leading adventure residential trips and seeing the benefits of learning outside the classroom has further fuelled his interest into studying the impact of outdoor education on young learners. Always seeking his next trip to the slopes, Tim's favourite ski resort is Les Menuires from where you can explore the Three Valleys ski area.