Ski Star Emma Lonsdale's School Ski Memories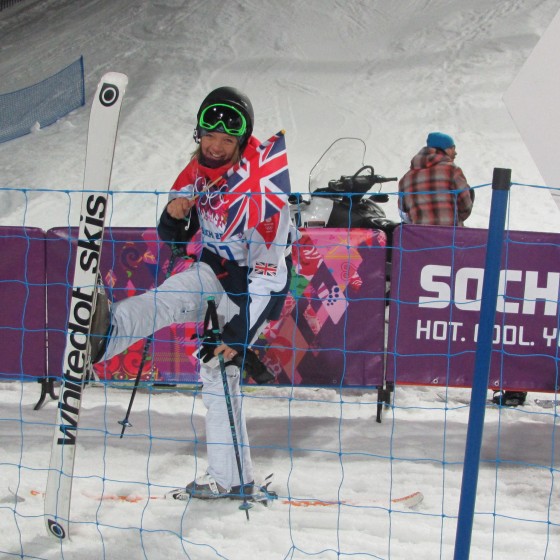 Bio-
Name: Emma Lonsdale
Home town: Settle, North Yorkshire
Most comfortable: On skis!
Type of ski: Halfpipe
Mantra: Work really hard and don't ever give upWe caught up with the Diamond from the Dales, Emma Lonsdale, to hear about her school ski experiences, her love for the slopes and journey to becoming a Winter Olympian.
The stuff that dreams are made of…
Sitting in our class at school we are encouraged to consider who we want to be when we grow up. Someone takes inspiration from Fireman Sam, another child may aspire to be the next Beyoncé, and one may have set their heart not on stardom... but a passion.
Having grown up on the slopes of Kendal Snowsports Club, Emma clipped into her skis at the early age of 2. Amid the trips to Glenshee in Scotland and the Grand Massif area of the French Alps, Emma was building up her skills on the skis and confidence on the slopes. The enjoyment found in sliding down the slopes (and building the occasional snowman) was enough to spark a love for a sport and, over time, a discipline.
One question we are sometimes asked and one we like to ponder ourselves…How do you value a school ski trip? [Maybe this will help…]
Coming from a family who were passionate about skiing, Emma soon built up her experiences on the slopes and at the age of 10 joined other pupils on her first school ski trip. As a teacher, Emma's mother organised many of the school's ski tours and Emma's brother, Ben, was soon building up his own experiences on the big white. The ski resorts of France soon became a home from home as Emma joined further SkiBound school tours to Tignes and twice to Les Deux Alpes. Throughout these years the Lonsdale family were involved with two Ski Clubs – Rossendale and Kendal where annual trips abroad provided Emma with valuable time on the slopes.
A combination of school ski trips and trips with Ski Club run by Emma's mother soon meant the Settle Star was carving up the slopes at least twice a year. With over 250kms of skiable piste, Serre Chevalier became a familiar stomping ground along with the hugely popular school-friendly Alpe d'Huez, Chatel and Valloire. The early taste of success for Emma was not to come in the halfpipe but as a racer.
For those of us who compete in multiple sports it may not be a surprise that our experience aids us in another discipline. 14 years as a gymnast helped Emma make the transition from racing to the freestyle scene when she was just 16. Ski ballet, moguls and water ramps provided the opportunity to experience the motions and technical skills needed to deal with life in the halfpipe, building up strength, balance and proprioception. Recalling her experiences in one Sheffield water ramp competition, Emma achieved more points than both the boy and girl divisions. Soon, enjoyment on the dry slopes of Kendal and the fresh powder of France would turn into a burning desire to ski, sleep and repeat.Emma Lonsdale - 'Grab'bing some air (Like what we did there!)
DID YOU KNOW? Emma was the first British Skier ever to be invited to the X-Games.
There are times when the aims of a teacher and the role of a parent overlap and interlink…wanting the child to succeed. What appears clearer as we hear more about Emma's past, is the combined role her mother took in Emma's development as a learner. On the slopes we are always learning. Runs change, conditions affect how our skis carve and how we are on any given day can affect how our day on the slopes turns out. Providing the chance to join a school ski trip, along with additional opportunities to don the skis back in the UK, has allowed one girl to dream, develop, excel and achieve. Whether we are an educationalist in the classroom or on the slopes, we are focused on providing an experience that contributes to the development of the pupil. It is up to the pupil, to take the experience, embrace it and harness the opportunity into their own success…
This is what Emma has been able to do ever since her first taste of the halfpipe in La Plagne. After leaving the comforts of education at the age of 18, Emma went to work for a memorable season in La Plagne. The vast ski region offered Emma a banquet of long and winding trails, white-knuckle glacier runs and, most importantly, a top-class snow park. The experience was replicated a year late in Verbier, where the rush of the cut-pipe led Emma to venture onto Mammoth and her first win at the BRITS. Since then, the Mammoth Lakes has been Emma's winter haven aiding her development in preparing for competitions and further triumph, including twice grabbing second in the European Open in Laax.
A name familiar to many before the 2014 Winter Olympics in Sochi, it may come as a surprise that Emma has excelled in competitions including the X-Games and World Championships largely on her own – only receiving coaching over the last two years. Advice from friends and a great deal of self-coaching has seen Emma grasp her chances with two hands and never look back.
Like in the classroom where a passion shown by a teacher for a subject tends to have a positive impact on students, a passion for skiing by the Lonsdale family has had the same impact on Emma. May we all learn a little about the value of experiences but maybe a little more from making the most of them.
Ask Emma
Favourite resorts: My favourite European resorts are Tignes, La Plagne, Verbier & Laax. The all have a great combination of park, big mountain and general cruising.
Words of wisdom: Even when it seems really unlikely you are not going to achieve your goal just keep going and don't quit! Success could be right round the next corner!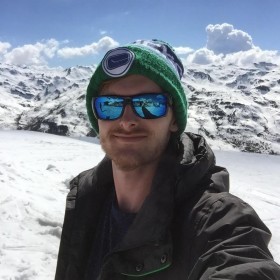 About the Author
Tim Jenkins
A former primary school teacher, Tim has been writing for educational travel websites, educational publications and leisure magazines for the past three years. His first-hand experience in leading adventure residential trips and seeing the benefits of learning outside the classroom has further fuelled his interest into studying the impact of outdoor education on young learners. Always seeking his next trip to the slopes, Tim's favourite ski resort is Les Menuires from where you can explore the Three Valleys ski area.