Ultimate school ski trip packing list
Packing is always a challenge, wherever you're heading, but escaping for a week on the slopes requires some essential extra items to make sure everyone stays warm, dry and has an unforgettable week in the mountains.
Luckily, we've got you covered! We've put together this handy guide to assure you don't forget any of the necessities and you can master the art of packing for your school ski trip - we've also included a pdf checklist, perfect for handing out to staff and students.
Essential ski gear
Thankfully, with a SkiBound school trip, you won't need to worry about skis, boots, poles or helmets as the cost to hire these is already included in your price! However, you will need to pack suitable ski clothing - go for several base layers as well as your ski jacket as temperatures and weather conditions in the mountains can fluctuate throughout the week.
Ski jacket (waterproof of course)
Ski trousers (salopettes)
Sweatshirt/hoodie
Thermal base layers
Ski gloves
Hat
Ski socks
Neck warmer
Goggles
Sunglasses
Clothing
You'll need to pack clothes for travelling to your resort, casual evenings, apres ski activities and any other time when you're not shredding the slopes.
Casual clothes
Snow boots
Indoor shoes
Swimsuit (for indoor swimming pools and hot tubs)
Hats and gloves
Pyjamas/nightwear
Socks and underwear
Comfy travel clothes
Necessities
Getting excited about packing for your fun filled week ahead can mean the basic, sometimes most important, essentials slip your mind.
Passport
EHIC
Spending money
Toothbrush and toothpaste
Shampoo and bodywash
Sun cream
Personal toiletries
Towel
Plug adapters
Extras
You may not require any of the following, but we've listed them so that in case you do, you won't forget.
Mobile phone + charger
Headphones
Travel sickness tablets
Camera
Ear muffs
Book
Hand warmers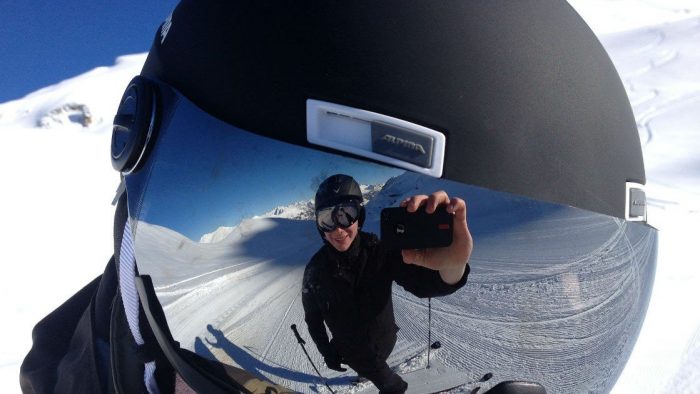 Packing tips for Party Leaders
Leading a school ski trip can sometimes feel overwhelming, but luckily, SkiBound are here to help you every step of the way - including with your packing! Here's a few extras you'll want to pack to make sure all your students have an incredible ski trip.
Pack a day rucksack. Packing a rucksack you can take with you on the slopes is ideal for storing a few essential items that can keep all your students happy and ensuring they are enjoying the snow.
Small bottles of water. It's always a good idea to have some water on the mountain, whether it's for you, other Party Leaders or any of your students.
Sun cream. Although we've included this on the main packing guide, this is one necessity that is more than often forgotten. Make sure you pack extra since you and your students will be more exposed to the sun's rays at high altitudes, and although you may be looking to return home with a tan, you won't want any dodgy goggle tan lines!
Tissues - runny noses in the mountains are inevitable, so make sure you pack a few tissues to keep everyone clean and happy.
Follow SkiBound on Twitter and Facebook and stay in the loop with the latest news, updates and deals on school ski.